AGOG December Glass Show and Sale 2020
at 652 & 654 Spring Gardens Road
Nov 18 - Dec 24, 2020
Wed, Thur, Sat, Sun 11-4pm
Friday 11-8pm


Teresa Seaton - Copper Foil • teresaseaton.ca
John Highley - Mosaic Glass • groupof2glass.com
Siobhan Lynch - Copper Foil • siobhanlynchglass.com
Joe Speck - Fused Glass • joespeckglass.com
www.facebook.com/AGOGartisticgroupofglass/
John Stirling, Fine Artist • Feb 20 - March 29, 2020
Reception March 7, 1- 4pm
John spent the day painting at the studio...
BIRDS ADAPTED for flight or fancy
August 14 - October 26, 2019
Seaton Studio & Gallery first juried exhibition
Thanks to Jurors,
Chris Bacon, Mary Philpot and Kim Selman

Sponsored by the City of Burlington • Et Cetera Home • Heartwood Carpentry



Julie Donec • Mita Giacomini • Helen Griffiths • Donna Ibing • Tamara Kwapich
Jackie Partridge • Shelley Prior • Chandra Rice • Joanna Strong
Congratulations to the People's Choice Winner
Julie Donec

Artist Talk with Mita Giacomini and Helen Griffiths
Saturday October 19th 12-1pm
Free Addmission

First Prize Mita Giacomoni



Second Prize Helen Griffiths



presented by the Honourable Mayor Marianne MeedWard

Summer Storm by Anna Kutishcheva, Landscape Artist • June - July 2019

A. Linda VanWyk, Mixed Media " Garden Series" April 3 - May 25, 2019


Don Graves, Landscape Painter • Feb 6 - March 30, 2019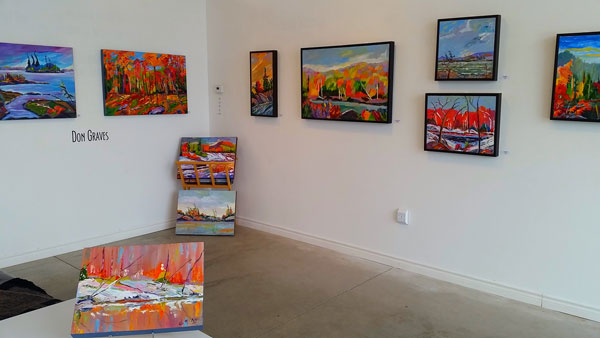 Random shot that Tamara took at my shop. Nice Eh?

AGOG December Glass Show Reception December 1st. 2018
Teresa Seaton, Siobhan Lynch, John Heighly, John Martin and Joe Speck
AGOG December Glass Show • Nov 28 - Dec 22, 2018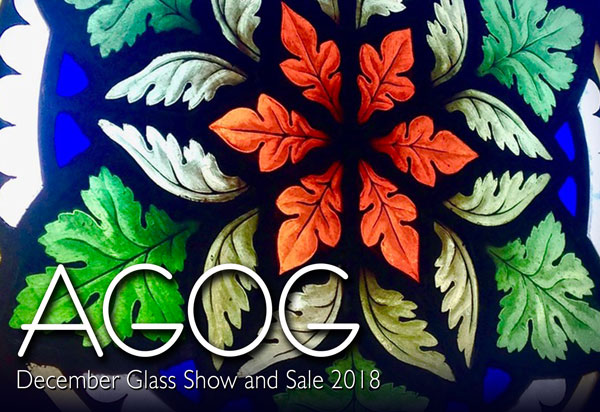 Cheryl Miles Goldring, Rushing to the Shallows
One Weekend Only November 17 & 18, 2018
Mary Phillpot and the Hamilton Potter's Guild Mentors Program
Oct 2018
Naomi Frohlich, Katherine Moffat, Adriana Romkes, Cathy Taylor, Brendan Wilson,
Grazyna Ziolkowski
Nikola Wojewoda • Contemplate
Exhibiton dates Aug 16 - Sept 30, 2018

New Works by Frans Rood
Exhibition June - July, 2018

Game on… Again by Judy Blue Anderson
Exhibition April - May 2018

Mike Deboni Rusty Remnant Lamps • Feb - March 2018

AGOG Christmas Glass Show & Sale • Nov 18th - Dec 22nd, 2017

The Art of War, A Canadian Perspective by Dave Barry
November 11th 2017, 2 - 3pm
Tzvia Devor, Mixed Media Artist • October 2017
Lorraine Roy, Textile Artist • Aug > Sept 2017

Hamilton Arts Council Art Bus Tour Aug 18th, 2017

AGOG Glass Wynds • July at Art Gallery of Burlington 2017

Johndan Stone Works • June > July 2017

David Galway Photography
April - May 2017

Sat March 4th
Re-opening of Studio and Gallery
George Wilkinson Reception
Frostbite Fringe Festival
February 16 > 19, 2017
Art Gallery of Hamilton
Hamilton ON

AGOG Christmas Sale and Show
December 2016
Art in Acton Burlington Studio Tour
November 5th and 6th
Studio 9 - 654 Spring Gardens Road Burlington ON

Micheal Zarowsky
Artists Reception Sun Sept 11th , 2016 • 1pm - 4 pm
Exhibition continues untill Sept 30th 2016

Moon Glade No Vacancy Contemporary Art Festival
September 16th 7pm - midnight
Art Gallery of Burlington 1333 Lakeshore Road Burlington ON


I would like to thank Dan Murray for bringing my glass to life with his words. "Ropes"
It was proabably the most impractical thing I have ever done.
Urban / Rural
Burlington Art Gallery
Reception June 15, 5-7pm.
The show runs until Sept 4.
1333 Lakeshore Rd.
Burlington ON
Hamilton Spectator "Birds die in wire waste dumped at Windermere, Jan 2015'
'A city crew removed 100 kilograms of illegally dumped wire that was entangling
and killing the local birds."
The Waste 2016

Tamara Kwapich
June - July

Michele Van Maurik
April - May 2016

AGOG Christmas Glass Show

Burlington Mural Project Fall 2015

Art In Action
November 7th & 8th, 2015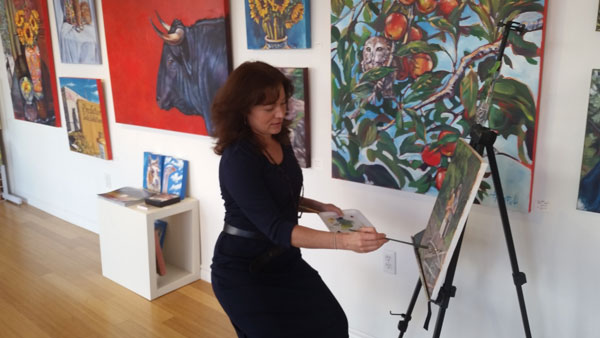 "Feathers for the Fallen"
Tomy Bewick • Spoken Word
Teresa Seaton • Stained Glass

No Vacancy • Super Nova
Friday Sept 18th, 2015
Old Lakeshore Road, Burlington, ON
7pm - MIDNIGHT

Peter Schlotthauer
Aug 1st- Sept 27th, 2015







Art Gallery of Burlington Auction
Saturday June 6th
Art Sale and Preview May 31st - June 6th
1333 Lakeshore Rd, Burlington, ON L7S 1A9

McMaster Innovation Park Exhibit #17
Exhibition runs till July 2015

Sue Gunter
June - July 2015






Carnegie Craft 2015 – Juried Biennial
April 4 – April 26, 2015
Opening reception Friday April 10, 7-9:30pm


Doug Mays
April - May 2015





Matt Zangrando
Feb - March 2015



McMaster Innovation Park Exhibit #16
Exhibition runs till March 19th 2015