Susurrations
Four artists interpret life with birds
Teresa Seaton, Mita Giacomini, Mary Philpott, D. Heather Moore
Spring 2024
Carnegie Gallery, Dundas ON



Dundas Valley School of Art
Introduction to Stained Glass 2023
Jan 26th - Feb 9 / Feb 16 - March 2nd

Private Home Studio Fall Class registration on now.
Only 2-3 persons per class.
For inquiries email teresa@teresaseaton.ca
Hamilton City Magazine, Sept 2022
Burlington Waterfront Sculpture Trail
Key to the City
Burlington Teen Tour Band
July 1st 2022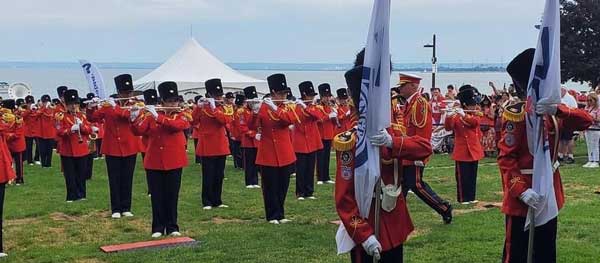 Key to the City
Renata Fast and Emma Maltais
Team Canada, 2022 Beijing Olympic Winter Games
March 2022
Public Art
City of Burlington Signal Box Wrap 2021

Regina Haggo, Hamilton Spec Go Section June 6, 2020
Regina Haggo, Hamilton Spec Go Section March 7, 2020
Your T.V Interview by Natalie Stoberman
Very proud to have designed and produced this for the City of Burlington
Especially considering the first recipient....
Regina Haggo, Hamilton Spec Go Section August 30, 2019
Most, Print Edition, Hamilton Spec Jan 2019
Spectator January 19, 2019. Regina Haggo Review.
Mary Phillpot and the Hamilton Potter's Guild Mentors Program
Regina Haggo, Hamilton Spectator Oct 27,2018
Nikola Wojewoda • Contemplate Exhibiton
Regina Haggo, Hamilton Spectator Sept 8, 2018
Teresa Seaton honoured with recieving
Burlington's Best Artist of the year for 2017
With Mayor Rick Goldring, the 2017 Burlington's Best Award winners are,
from left: Kim Moss (Community Award); Addison Wood (Junior Citizen of the Year);
Friends of Freeman Station, accepted by Ron Danielsen (Heritage Award);
Mae Radford (Senior of the Year); Osob Adus (Citizen of the Year); Mayor Rick Goldring;
Bill Murray (Accessibility Award); Teresa Seaton (Art Person of the Year) and
Gloria Reid (Environmental Award).
December 2017
AGOG December Glass Show Burlington Post
Lorraine Roy, Sept 2017
Regina Haggo, Hamilton Spectator
Dec 2016
AGOG December Glass Show and Sale - Burlington Post
Sept 2016
Burlington Gazette
December 2015
AGOG Christmas Show -Burlington Post
December 2015
Buriington Mural Project

Judy Mayer-Grieve: King Road Underpass, Ward 1
Claire Hall: Freeman Station, Ward 2
Teresa Seaton: Amherst Park, Ward 3
Hannah Sell and Liam Racine: Port Nelson Park, Ward 4
Tamara Kwapich: Orchard Community Park, Ward 5
Donna Grandin: Ireland Park, Ward 6
@ Home Interview 2015
with Tomy Bewick and Myself about Feathers for the Fallen
2014
Look who made it to television.
Thanks to my friends Carm and Jason at Play Advertising
2014
Burlington Culture... Many Voices One Vision
2013
Arts Matter with Deb Dymstra